Project. OA ∞ Orbital Aritual | 連結宇宙的儀軌
- An Omni-Disciplinary Artist collective project -


Paul Yip (HK) - Art Direction, Spiritual Music x Cosmic Soundscape
Terry Wu (HK) - Moving image, Projection Mapping
John Fung (HK) - Philosophic Photography
Robert Loh (HK) - Art Direction Consultant
Ho Ying Fung (HK) - Calligram, Theatre Concept
Kim Guenyoung (Korea) - Contemporary Ritual Dance
Phoebe Ma (Macau) - Crystal Grid Artwork
Nora Ma (China) - Spiritual Space Painting
Red Pig Flower (Japan/Korea/Berlin) - Performance Art, Holographic, Electronic Muscape


Curated by PAUL YIP
LIVE LAB (15.02. 8PM):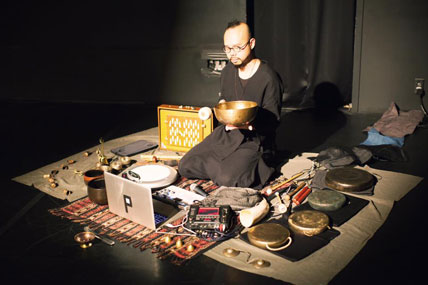 PAUL YIP (HK)
Curator, Music Consultant, Multi-Disciplinary Artist, Sound Designer, Improv Musician, DJ and Sound Healer.



Cinematic Soundscape, Ambient Noise, Minimal Piano, Abstract Electronics... Specialized in Improvising with Dance/Movement/Performing arts he performed at MONTREAL La Sala Rossa, TOKYO Flying Teapot, TPAM Yokohama, Himeji Bungakukan, Beijing Fruityspace/School Bar, Shanghai Contemporary Art Museum PSA, Architecture Biennale SHEN ZHEN, Clockenflap HK, HK Arts Centre, HK Cultural Centre, HK Academic of Performing Art, Venetian MACAU, Spring Scream Music Festival TAIWAN, Jeju Art Fair, Busan Cultural Center, Busan Improv Dance Festival, Busan International Dance Market and Being invited to be Sound Artist in Residence at SHIN Dance Theatre in KOREA.

Relocated from Montreal he works in projects such as Dance/Theatre Sound Design, Sound Installation, Soundtrack for Films, Curating Art Festival, Music Events and Workshops. He provided Music Consultancy to Lane Crawford, Fashion Show, Restaurant and Hotel. He's the Founder of [Feel Music Experimental Lab] and Technical Manager of Videotage organising Video Art andNew Media Exhibition. He's the Director of IZEN, providing Professional Sound&Lighting/Video Mapping/3D Printing/Multi-Media Production. After practiced with Spiritual Sound Master Nara Yuji in Japan Kumano Kodo he get into the path of Sound Healing.
facebook.com/PAULYIPPALPAL
.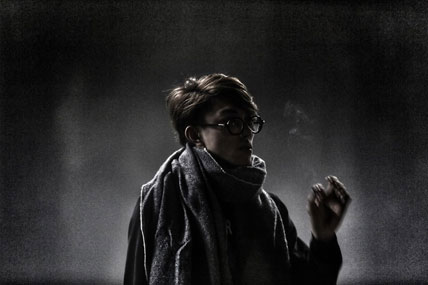 TERRY WU (HK)
An Art Practitioner, Visual Jockey and the founder of IZEN.



Ride on the tide of thoughts and the wave of arts, practice art as cultivation. Interested in combining technology with art, and explore the possibilities of multimedia.

He has produced music videos for various pop singers, including Alex Lam (林德信), AGA (江海珈), Khalil Fong (方大同), Choco and Metal Music Band Niliu (逆流) etc.

He performed as Visual Jockey for Forgotten Dream Carnival presented by VIDEOTAGE X [FMEL] (2013), Endless Summer Hong Kong International Reggae Ska Festival (2016), Busan International Dance Market (2016), Papay Gyro Nights, multimedia Beijing Opera Lord Guan Yu on Stage, multimedia Kunqu Sigmund Freud in Search of Chinese Matters & Mind, contemporary dance piece Sleepy Sickness (2013) and Habitat Here (2014), concerts such as Another Face of the Moon by Killer Soap, Guinness Amplify, Mars by Hua Chenyu, Idol Good and Amese life 2016 etc.
terrywu.squarespace.com/about/
.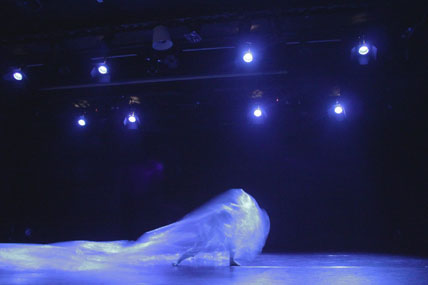 KIM GUENYOUNG (Korea)
Contemporary Ritual Dance


Geunyoung Kim received a B.A in Traditional Dance in Gyeongsang National University, Korea and is currently taking classes for her Master degree at Gyungsung University, and also a dancer at Shin Eunju Dance Company. She has participated various international projects and has many experiences of improvised performances. She carries on a dance and performance work, which questions the "energy" in movement, and relation between human beings and the nature.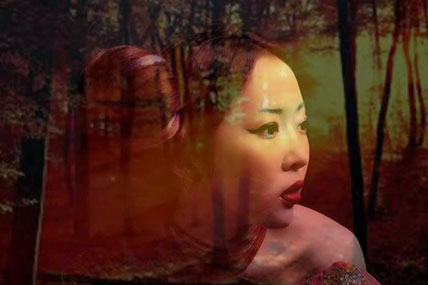 RED PIG FLOWER (Japan/Berlin)
Performance Art, Holographic, Electronic Muscape



Not limited by the real, Red Pig Flower, colours her work with the imaginary. And it is red.

RPF sleepwalks between the real and the imaginary. Life of a nomad and the spirit of an explorer have guided her work. She used objects, images, music, and even her own body to explore her interior world. Trained in four-dimensional time-based art at Central Saint Martins in London and a pretty serious career as a techno DJ at various nightclubs in London, Tokyo and Berlin she honed her skills to create immersive installations with uncompromised resilience, unconflicted by trade and art. Her departure from the insomniac world of clubs to the white cubes marks a journey to find her own private Idaho. RPF has recently started using holograms to get closer to her vision of a non-western understanding of infinity. In order to achieve it RPF has resorted to holograms as a virtual human non-form to convey her concerns.
redpigflower.com
EXHIBITION (10-17.02. 5PM - 8PM):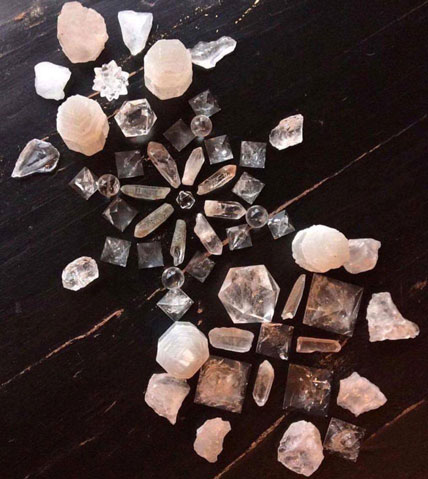 PHOEBE MA (Macau) - Crystal Grid Artwork
NORA (China) - Space Painting
Ho Ying Fung (HK) - Calligram, Theatre Concept
www.hobitgoon.com
ART DIRECTION CONSULTANT
Robert Loh (HK) - Art Direction Consultant