Northern Video Art Network , NOVA is a new web-based platform for artists working with video-, media art and experimental cinema to show and promote their works and to post current info of their screenings and exhibitions. You can search the contents of NOVA by artist, title, keyword or country and view works and info the participating artists have uploaded/posted on the site.
NOVA first opens with artists from Finland, Iceland and Sweden. In spring 2012 artists from Norway and Denmark will be included.NOVA is a FixC cooperative (Finland) project made in collaboration with 700IS (Iceland) and Formverk (art zone) (Sweden). NOVA is a not for profit -project which is built utilizing open source applications.


curated by Juha van Ingen (Finland)
Gun Holmström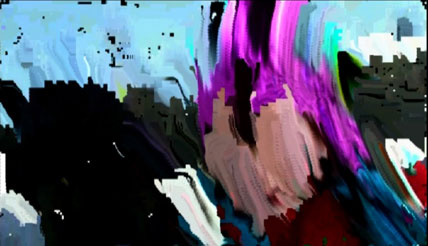 "Nordic Mosh" (2011) 3.06.
Music: John Blue. Single channel, Full HD

The body of the actress is seducing an urban landscape to melt into itself. A databending technique is used as a mean of reflection on the surrounding aesthetics and the traces of the architect's software in our environment. Filmed in the new residential area Aurinkolahti in eastern Helsinki.


"Nordic Mosh" deals with the aesthetics of modern urban planning through the beauty of data errors. I have hacked the code in video and photo files showing the posh seafront residential district of Aurinkolahti in Helsinki. I looked for the most amazing pixel errors possible. The pride of the area, the Uutela Canal, became a digital earthquake, reminding of a painting of Monet. While working with the material, I was reflecting on how urban planning controls nature and how the traces of the architect's software can be seen in our environment. Perhaps we need some glitches to enrich the townscape…?

Supported by Finnish Cultural Foundation and Arts Council of Finland
Sini Pelkki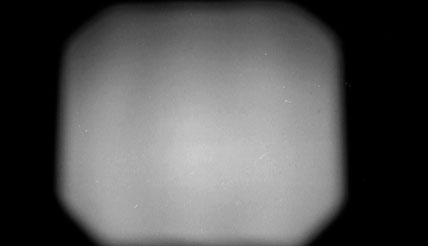 "Passage" (2009) Duration: 48 s.

An Endless search for an image from dust and light.
The image moves back and forth from the empty image projected by the slide projector to the
dust and dirt which becomes visible when the projector is on without a slide.
Passage is a statement about the process of making a work, about seeing and finding, grasping a momen



SCRATCHES IN THE FIELD OF VISION

A successful magic trick makes use of the way we perceive reality. The brain only focuses on one thing at a time, and if the magician succeeds in diverting the attention of the audience, coordination between the eye and the brain is disrupted and the trick can be carried off. The ruse is often quite visible in the video works and photographs of Sini Pelkki (b. 1978). The viewer's attention is diverted to things and details that are not completely in view. We follow the magician's cheating hand, and what happens then?

Passage (2009) continues Pelkki's series of experimental video works (Statue, 2006 / Concealment, 2007 / Ceremony, 2008). All these works are based on photography, they are made from stills shot on film which Pelkki then scans on a computer to work on the individual images. Passage is based on four photos: two photos of light projected on a wall by a slide projector, and two of dust inside the projector itself.

Passage leads one's thoughts to the methods and techniques of visual presentation. The picture itself has been discarded. The work forefronts disturbances in the transmission of the message – scratches, dirt, poor focus – everything that modern technology tries to avoid. By slowing down the speed and through repetitions, the mute, monochromatic, microscopic world of Passage becomes a magical, unique record. Is this the first or the last motion picture of the universe?

Erja Salo
The writer is educational curator at the Finnish Museum of Photography.
Erkka Nissinen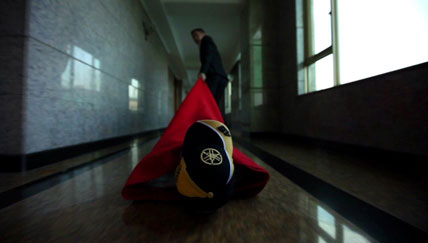 "Rigid Regime" (2009) 00:17:08.

An armless outside observer arrives by helicopter to inspire the local community.


curated by Kristín Scheving (Iceland)
Þórður Grímsson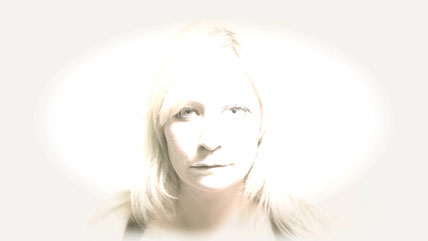 "WL/DW - Portrait Anna" (2010) 1.31.

From White Light / Dark Wave Portraits
Dreams and dreamscapes are a recurring theme in Thordur's works where a symbolic parallel universe is revealed to the viewer. Seemingly familiar things are changed slightly which lends a surrealistic and unnatural atmosphere. The viewer is forced to ask himself / herself whether what he is seeing is a dream or reality, bringing up an uncomfortable sensation not unlike a lucid state-of-mind. The White Light / Dark Wave Portraits I-IV deal with these feelings alongside aggrandizing the once glorified portrait art.

Kristín Scheving
"Garnaflækja (intestine web)" - (2008) 4.00 min

It is a year process, the endless wait where time stands still, but there is so much movement around her, inside her. Frustrated she feels like she is trapped in a web so she makes her own web outside her house, in hope to trap them!
Garnaflækja was filmed over a year in East Iceland and shows movement of time and life speeded up.....
Dodda Maggý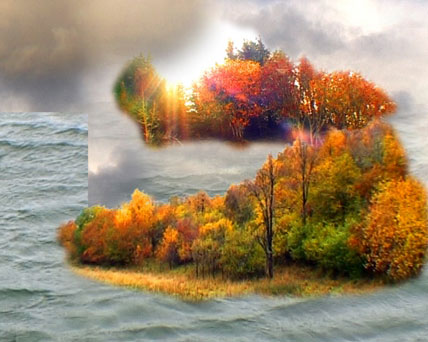 "Hitra" (2008) 3:05. loop
Silent Video Projection

I use the immaterial qualities of video and music to create work about invisible or mentally projected elements such as perception of consciousness and emotion. In my investigations of sound and images I wanted to experiment with the concept of "field recording" a term used to describe environmental sound recordings but to apply it to video. While staying on the small island Hitra of the coast of Norway I recorded and recomposed the images and constructed a visual portrait that hints to the inner process of how we see, read information and register reality.
Una Lorenzen
"PRANAM" (2010) 3.21.
Music: Giacinto Ccelsi (1905-1988)

A video made for the song Pranam II by Giacinto Scelsi. The piece was premiered with live music by Ísafold Chamber Orchestra at the Icelandic "Spektral" Festival in Iceland 2010.
Pranam is a mystical journey from an undefined warehouse, passing through outer space, through unknown life, ending in the core of our own fantasy.
Pranam was created for the Ísafold Chamber Orchestra. It was premiered with live music at the Spektral Artfestival in Iceland 2010.
Magnús Árnason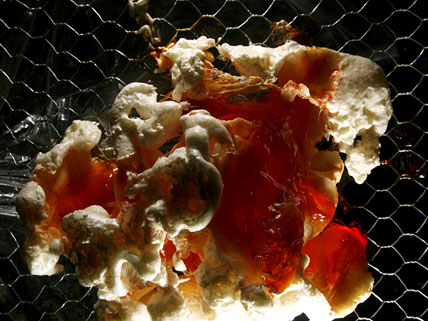 "Irritation" (2010) 0.59.

Magnus's work, whether in his sound-pieces, sculptures or performances, stand on a vague line between the real and unreal, fiction and facts. In his recent work, he has worked with nature and natural history; moving away from the mythological references seen in his earlier work. Researching the realm of science and its history, questioning any one true method of its field and rather backing up in order to rediscover 'truths' or aeasthetic qualities otherwise hidden from us.
www.magnusarnason.com
Elísabet Brynhildardóttir &
Selma Hreggviðsdóttir
"Tankur" (2009) 4.02


curated by Niclas Hallberg (Sweden)
Gustaf Broms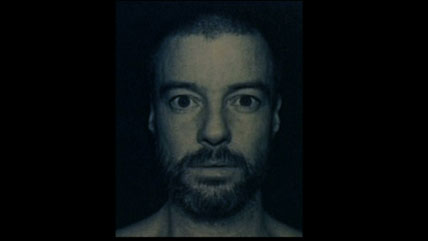 Cyanohead 0.54.

The work is about time and changes, memories and traces. A kind of animation of the artists head.

Petra Lindholm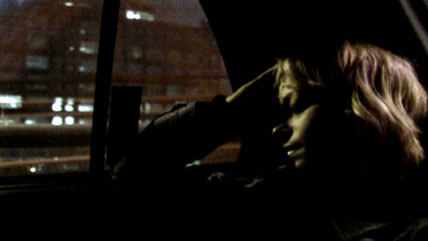 No end 4.50.

Through her video camera, Petra Lindholm investigating and narrating different moods. In her recent video called No End, the taxi ride of a young woman becomes the time for an inner journey into herself. The film, which was shot in New york City, starts by showing a handrail running trough the eyes of the main character, who is sitting in a car. The camera then moves to the skyscrapers and the streets of the city. As the artist explains, the voyage is the time when our thoughts can develop freely and intensely.
Stina Pehrsdotter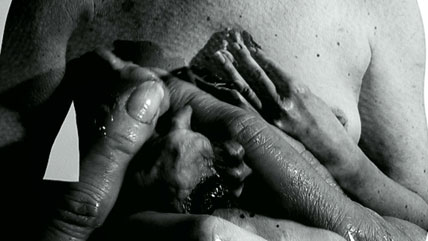 Urging Absence 3.00.

About the contradistinction between desire and loss. A visualization of feelings created by making hard decisions, and about working through difficulties.
Anders Weberg