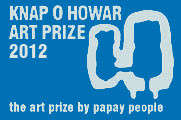 "Bird Radio is Future Medieval,
as if J.G. Ballard had written
The Wicker Man..."
(Steve Chandra Savale - Asian Dub Foundation)
"Herefordshire's Mikey Kirkpatrick loops flutes, bones, a red kick drum suitcase and his own very un-ethereal vocals to create an intensely curious mash-up between electronic music and traditional folk tales".
Critics Choise - TIMEOUT.
Mikey Kirkpatrick is a London based flute player and musician who performs solo as Bird Radio, and in ensembles such as Zashiki Warashi Drum and Flute Duo and Working Classical Music Orchestra.

He also teaches performance, production and composition and co-runs independant production/composition company Avocado Music Productions.
www.birdradio.co.uk