700IS Reindeerland is an experimental art festival, with a special interest in video, sound art and experimental films. Curated by Kristin Scheving

TWO VIDEO INSTALLATIONS FROM ICELAND:

Dodda Maggy: De-Core

Sigurdur Gudjónsson: DISTANCE
Dodda Maggy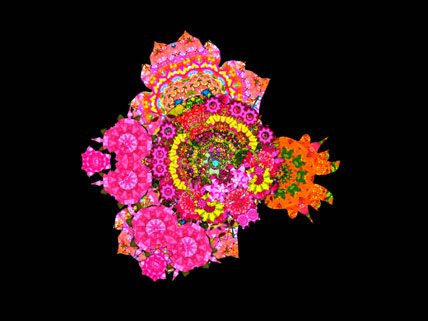 De-Core

In the silent video/sound installation De-Core I recorded images as one would record field recordings in sound. I recorded flowering plants and then re-sampled the images, removing them from the background, rearranging them back together creating new organic forms with mirror effects and layering them on top of each other again and again. The way I approach video in my practice is very much influenced by my musical background. It is a form of a visual composition edited similar as I would compose a song, in terms of the timing, rhythm and flow.In De-Core I wanted to create energy, each frame is in constant movement, the image changing rapidly every second. The work is silent but feels musical in the form of color, movement and rhythm.
doddamaggy.info
Sigurdur Gudjónsson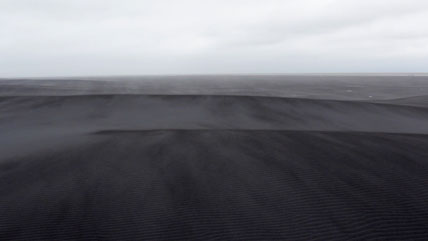 DISTANCE

In Distance Guðjónsson explores the basic elements of perception. He intertwines discontinuous images, sounds and movements, creating a complete structure, that challenges formalism and aesthetics.The coexistence and friction of visual perception with other forms of perception has formed Guðjónsson's aesthetics. The world of his body of work is distant but it physically pulls the audience to the core of the works, shivering with desire for contact with the significance of the fundamental shapes.

On the four works presented as one:

Distance, a voyage to a black hole, steel wires and cave wall. Veil, windy sands in Skeiðarársandur, the invisible wind creates a veil of sand grains covering the earth, Stratum, stone tiles on unstable grounds, Connection, a close up of hands, steel circles, wire.

Gudjónssons body of work ranges from single and multi-channel video works, sound and installations. His work has been featured in numerous solo and group exhibitions around the world, in such institutions as the National Gallery of Iceland, Reykjavik Art Museum, Hafnarborg, Iceland, Frankfurter Kunstverein, Germany, Arario Gallery, Beijing, Liverpool Biennial, Tromsø Kunstforening, Norway, Safn Reykjavík, Hamburger Bahnhof, Berlin, KW Institute for Contemporary Art, Berlin, Ursula Blickle Videoarchiv Kunsthalle Vienna, Kling & Bang Gallery and Bergen Kunsthall Norway.
sigurdurgudjonsson.net